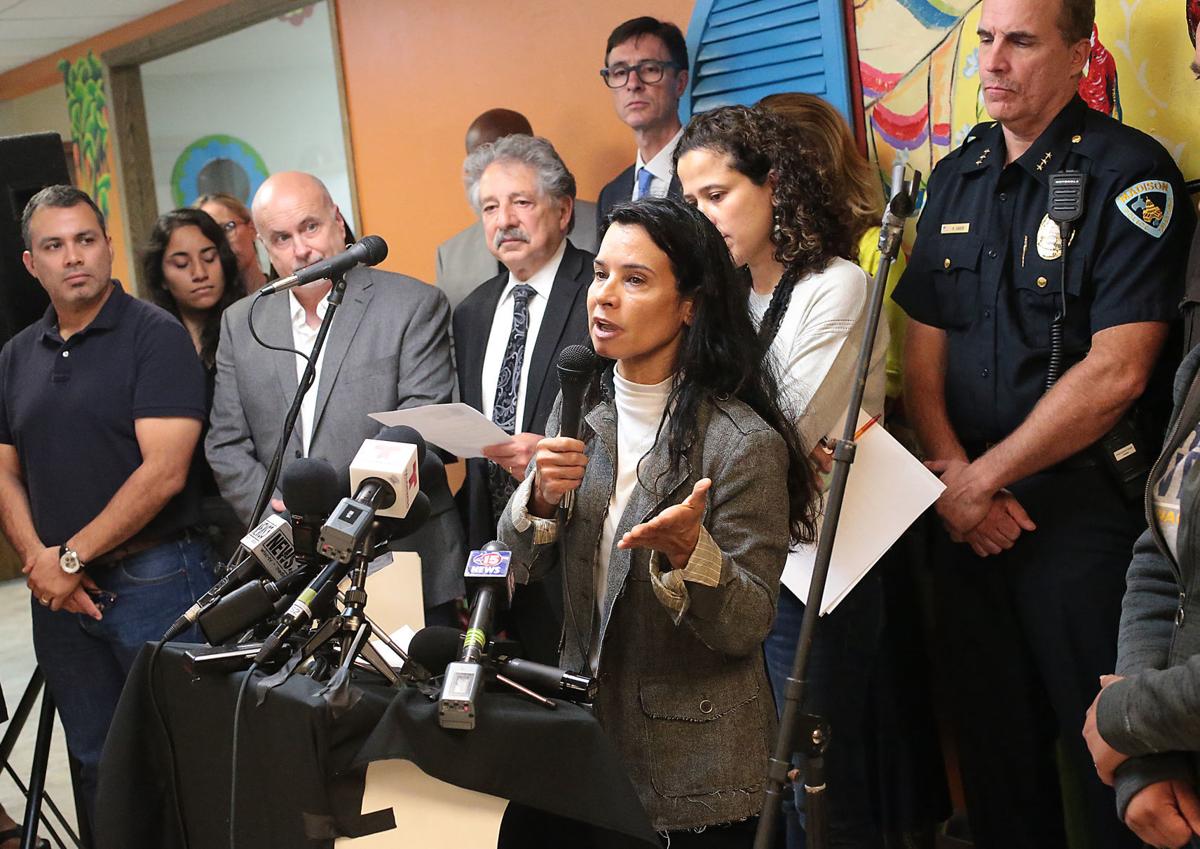 After federal immigration officials arrested more than 80 people in Wisconsin during a four-day enforcement action that ended Monday, at least two Dane County school districts are letting parents know their rights and offering resources for help.
In an email to parents Monday afternoon, the Madison School District said "we support our immigrant, refugee and undocumented students and families."
In an email Tuesday to families in the Oregon School District, Superintendent Brian Busler said the district does not ask for or require information on students' citizenship and offered help through the district's student services office.
"Your children are safe in our schools," he said.
U.S. Immigration and Customs Enforcement (ICE) said Tuesday that deportation officers "arrested 83 criminal aliens and immigration violators" in 14 counties. Twenty people were arrested in Dane County.
Of the 77 men and six women arrested, 44 had criminal convictions, ICE said. Sixteen were immigration fugitives with no previous criminal convictions, and 21 illegally re-entered the country after having been previously deported.
ICE said those arrested Friday in Madison included a 27-year-old man from Thailand who is a convicted sex offender and a 27-year-old man from Mexico who has a 2016 conviction for child enticement for exposing his genitals. Both "will remain in ICE custody pending removal from the United States," the agency said.
There was a "lot of rumor and innuendo flying around" Tuesday, said Madison police spokesman Joel DeSpain.
At least one of those rumors — that ICE agents had raided an East Side McDonald's restaurant Tuesday morning, causing it to close down — was unfounded.
The department has not been in touch with Immigration and Customs Enforcement, he said.
---
State Journal reporter Ed Treleven contributed to this report.